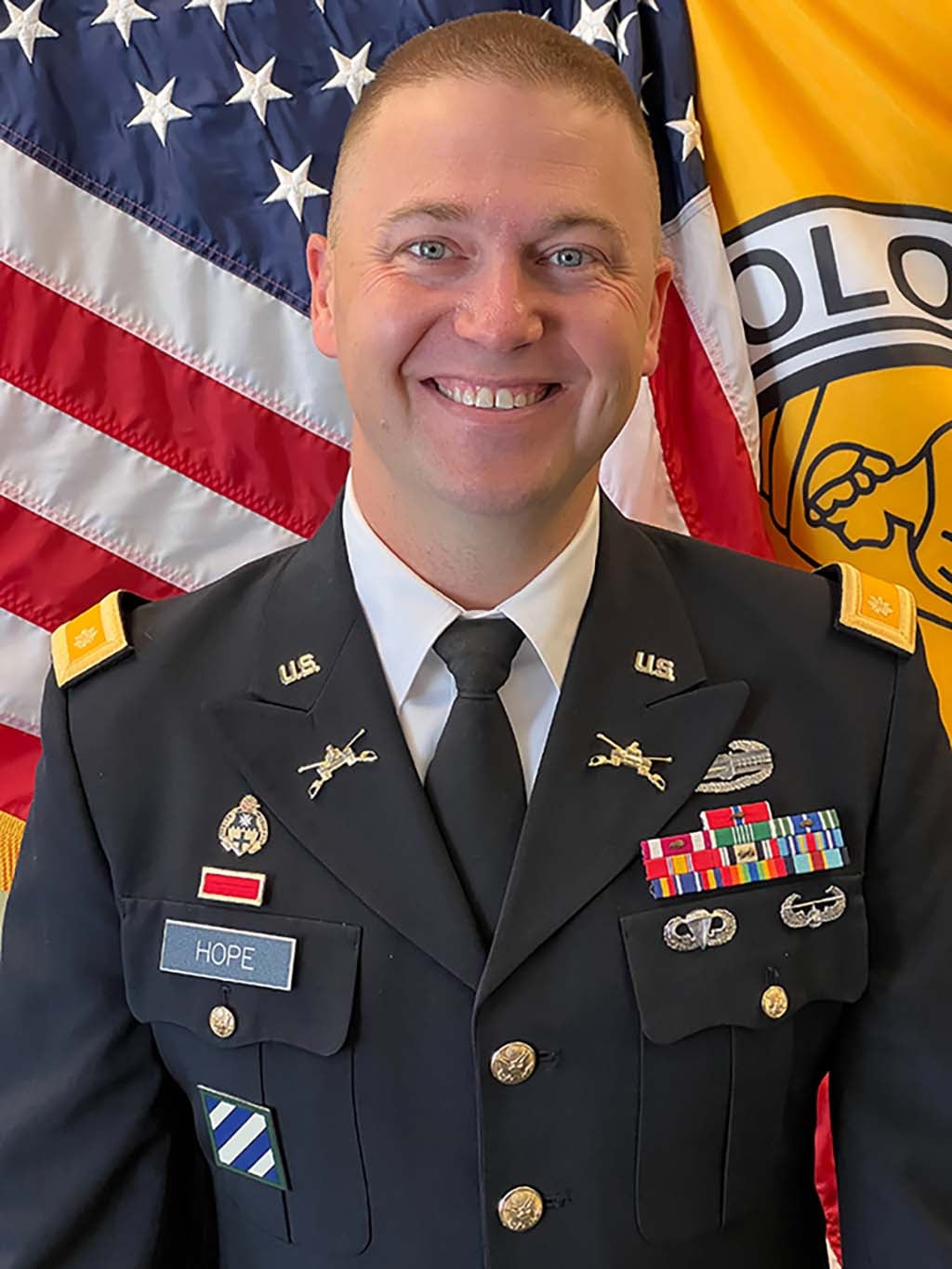 Assistant Professor of Military Science / Executive Officer
Biographical Information
MAJ Hope earned his commission from the United States Military Academy, graduating in 2006 with a degree in Military History. He was commissioned as an Armor officer and completed the Armor Basic Officer Leaders Course at Fort Knox, KY.
MAJ Hope served as a tank platoon leader and company executive officer in 3-7 IN, 4th Armored Brigade Combat Team, 3rd Infantry Division at Fort Stewart, GA. Following this post, MAJ Hope completed the Maneuver Captain's Career Course at Fort Knox, KY and was assigned to 1-5 CAV, 2nd Armored Brigade Combat Team, 1st Cavalry Division at Fort Hood, TX. While there, he served as an Assistant S-3 and a tank company commander. During these assignments he deployed twice to Iraq, once in 2007-2009 and again in 2011. He subsequently attended graduate school at Ohio State University, earning a master's degree in history en route to an assignment as an assistant professor in the Department of History at the United State Military Academy. He then attended the Command and General Staff College at Fort Leavenworth, KS. His most recent assignments were as the S-3 (Operations Officer) for 1-66 AR and the Squadron Executive Officer for 4-10 CAV, both in the 3rd Armored Brigade Combat Team, 4th Infantry Division.
MAJ Hope is married to his beautiful and talented wife, Lauren, and they have two mostly well-behaved sons.